Learn how elderly persons make themselves comfortable by adopting user-friendly bathroom renovations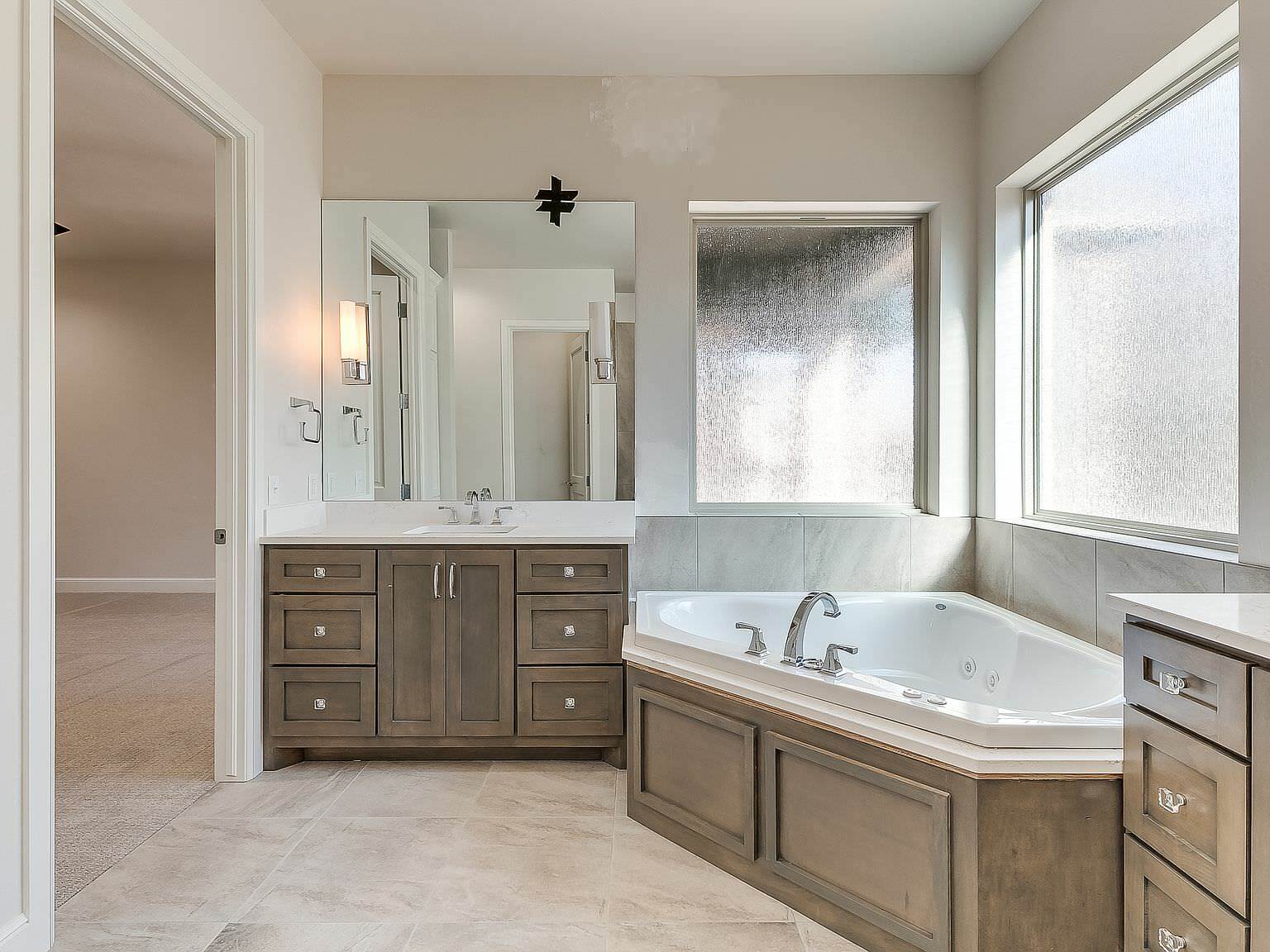 It is essential to design a bathroom in San that is both safe and functional for elderly members in your home. The elders should feel comfortable moving freely without injuring themselves. Wheelchairs and medical equipment are vital things to consider when remodeling a bathroom for the elderly.
Turner Home Remodeling always suggests that a customized bathroom should be simple to enter and user-friendly for senior citizens. You have to rebuild your bathroom to help seniors feel secure, safe, and self-dependent. Safety bars, shower benches, accessible toilets, walk-in bathtubs, and other choices can help you achieve your goal.
Continue reading for bathroom remodeling ideas that will make your bathroom more senior-friendly:
1. Bath Mats, Rugs, and Non-Slip Flooring
As per the statistics of the National Institute on Aging, each year, one out of every three seniors fall in their apartments during movement. Bathroom accidents account for more than 80% of these falls. Consequently, the slippery floors in the bathroom are the primary concern. You can resolve this serious issue by changing the bathroom flooring. If you're on a budget, non-slip shower mats and bath rugs can be placed in the shower area to prevent falls. Another great remedy for slippery surfaces is to use non-slip tape on shower pans and the bottom of the bathtub.
2. Hand-Held Shower Heads
A handheld showerhead also allows for a more flexible and convenient showering experience for elderly members. To safeguard your elderly from scalds, make sure you acquire anti-scalding mixer valves. You may install the controls at a height that is easy to reach, especially for seniors who use wheelchairs. Otherwise, you can use a showerhead with a sprayer adapter. It is detachable so that you can hold it for long for thorough washing. Besides, the seniors can hold it while sitting, which is quite comfortable.
3. Zero Threshold Showers
A zero-threshold shower is a lifeline for seniors who have trouble moving or raising their legs. The shower is without any curbs, making it simple to glide a wheelchair or walker inside the bathroom. Another remarkable thing is that no doors are required in these showers. The shower is designed with trenches around the perimeter to keep the water inside the shower space.
4. Safety Bars
Handrails and grab bars come in the category of safety bars that make it easier for elders to navigate the bathroom. You may install safety bars on all the walls in the bathroom. Also, fix handrails next to the toilet. Most critically, place the safety bars around the bathtub at two different heights. It gives the seniors more leverage in any situation where they may need to move frequently.
5. Walk-in Bathtubs
Walk-in bathtubs are a great option to include in a senior bathroom redesign. These bathtubs, unlike traditional bathtubs, do not have high edges, making them easier to access and depart. Non-slip surfaces, seats, and safety bars are all common additions. You can also install the controls such that they are easily made accessible to elders.
6. User-Friendly Storage
Make the user-friendly bathroom renovations as comfortable as possible. With open shelves, you may get a contemporary look. These are ideal for elders who have trouble remembering where they put things around the house. Also, they can use pull-out drawers instead of a cupboard. Pull-out shelves minimize the strain of bending over or leaning to reach out for common utilities.
7. Secure Toilet
It is much easier for senior citizens to maintain their dignity if they use the toilet freely and extensively without any support. You can give them this freedom by providing a comfortable and easily accessible toilet. Support bars should be placed near the toilet. Raising the toilet seat height reduces the amount of work required to lower and elevate their body. You can also think about using a bidet instead of a regular toilet.
8. Lever Faucets for Comfort and Attraction
Remove the inconvenient twist and turn taps. Install faucets with levers that are easy to use. Add strong lights that brighten the mirrors to make the vanity more senior-friendly. It's safer for their eyes, particularly in case of poor vision.
9. Built-in Seating Amenities
Taking a bath in a standing position is stressful for seniors. Therefore, we recommend adding a built-in bench or seat to make showering comfortable. If you are on a tight budget, invest in a portable bathing seat. It is a decent way to provide a secure and stable bathing experience for your elderly loved ones.
10. Wheelchair Facility
If you insist, our home remodeling experts can obtain wheelchair measurements. We make sure there is ample leg space to make it easier for your loved one to navigate the restroom. We will replace doorknobs with levers and ordinary doors with sliding doors. Also, we can suggest using sinks that eliminate the possibility of any injury.
Conclusion
These are the distinct steps you can take when remodeling your bathroom in keeping with the needs of your elderly family members. Take the time to consider your senior's needs and create a bathroom renovation plan that is accessible, safe, convenient, and dignified for them. You may request bath remodel ideas by Turner Home Remodeling. We strive to maximize your space, time, and budget to give optimum mileage and return on investment. Also, we provide high-quality services to ensure that your remodeling project is 100% senior-friendly.